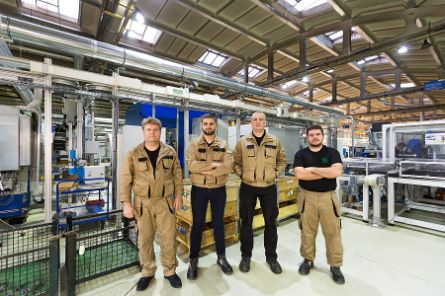 VK Metal has gone from a small enterprise to a reputable company that has a high position in the segment of the metalworking market of Western Ukraine. At the beginning of activity our company was engaged in servicing industrial companies of the country. With the constant development of markets and technologies, we have expanded our capabilities, increasing the range of equipment, and as a result came to complex solutions in metalworking.
We have assembled a team of high-level specialists in the field of design, manufacture and installation of metal structures of any complexity.
Today, the area of ​​production facilities is more than 2000 m2, the number of customers is about 250.

2013 year-foundation of VK Metal LLC.
2014 year -entering in the market of Western Ukraine for servicing international industrial enterprises.
2016 year -installation and launch of the first conveyor lines.
2018 year-increased operation production facilities over 2000 m2. Start of production of equipment for the supermarket.
2019 year-the equipment was updated: a powder coating line and a metal bending line were installed.
2020 year-development of the market of metal structures for construction.

We provide a wide range of metalworking services.
We perform the full cycle of the project: project (including 3D modeling of mechanisms), production, installation, service.
We work in the following industries: metalworking, agriculture, food industry, construction.

Quality product - that meets the requirements and needs of the client.
Partners - we value and respect each client.
Transparency - we are honest and open with our customers and partners.
Efficiency - productivity and timeliness of orders.
Team - the development and improvement of each employee, the opportunity to realize themselves and their ideas.

Implement bold decisions of our customers.

To become leaders in the field of metalworking on the territory of Ukraine and abroad.

Go to the page and view, or download the presentation for a more detailed acquaintance with the activities of our company, services and implemented projects.
SERVICES
FOR WHOM?
Our customers are both large companies that need a full range of solutions, and individuals who need to fulfill individual orders.
COMPETENCE
WHY WE?
A large number of projects have been designed, manufactured and installed, which has brought us considerable experience and deep knowledge of all the "pitfalls". We perform a full range of services and always approach any order individually.
It is important to note that we provide warranties and lifetime service for our customers.

COOPERATION
HOW TO ORDER?
To make an order, you can make a request click here, or call us: +380678112712 +380987035545.

EVOLUTION

In the process of activity we have established high-quality cooperation with customers and performed a number of works.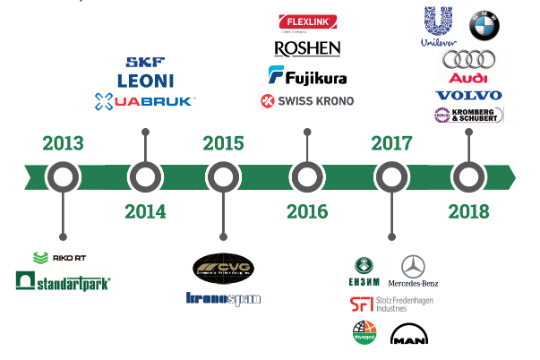 FULL CYCLE OF PROJECT IMPLEMENTATION
STAGES OF WORK