We develop, manufacture and install transport systems of various types and complexity.
Transport systems are an important component of the market infrastructure for the production of any product.
Modern equipment and technological solutions make it possible to develop and install intelligent transport systems with all the necessary functions and maximally satisfy the Customer and simplify the work of staff, or minimize the intervention of the human factor in the production process.
Metal constrictions are the basis for a quality transport system and are an important factor in the durability of equipment.

TRANSPORT LINES
Transport lines are automated metal structures that include a group of equipment and machines that have a common control mechanism. Usually they automatically perform a cycle of operations in the technological sequence with the promotion of various parts, semi-finished products, or finished products on the production line from the starting point of production to the finished product.

There are the following types of transport lines: straight, inclined, rotary, portable, vertical, suspended and mixed type.

Our specialists design, manufacture and install individual solutions for the specifics of each production plant or enterprise.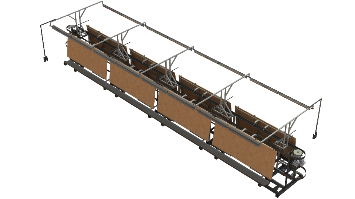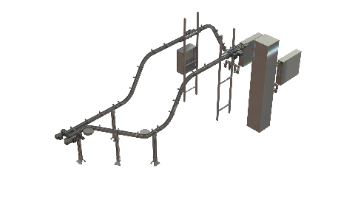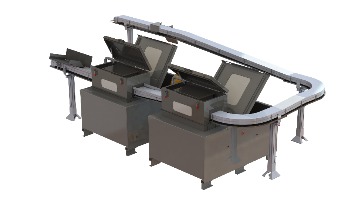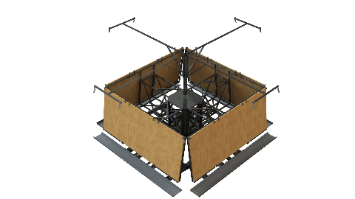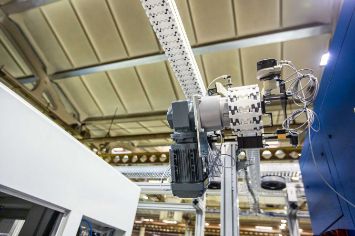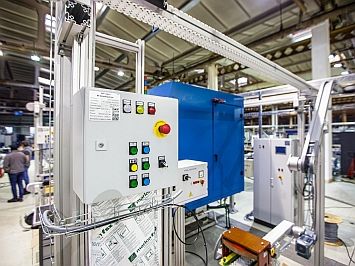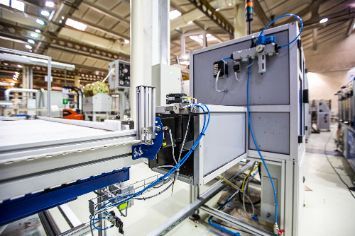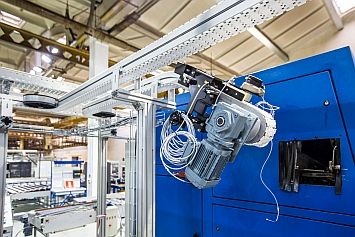 SUSPENDED CONVEYORS
There are different types of conveyors for moving different loads, products, elements or semi-finished products. Overhead conveyors have a number of advantages, one of which is the saving of space in the production plant, and it is also a reliable solution that provides high productivity and therefore will have a positive impact on the economic effect.

Conveyor systems manufactured and installed by our company are reliable in operation, easy to operate and carry out installation work, meet all the requirements of the technological process.

Many customers face the problem of process automation. We develop and apply a variety of automation for cabinets and control panels, software to automate the operation of equipment.

CHAIN ​​CONVEYORS
Chain conveyor is a conveyor whose main element is a chain. Most of this type of conveyors are used for freight factories and shops. For example, in the production of bricks, wood, pallets with medium and high loads (from 500 kg/m2), etc.

As a traction mechanism in chain conveyors can be used as a standard roller chain with one or more rows, and special chains. The conveyor chain is made of special steel to ensure long-term and uninterrupted operation.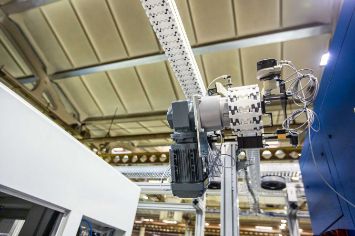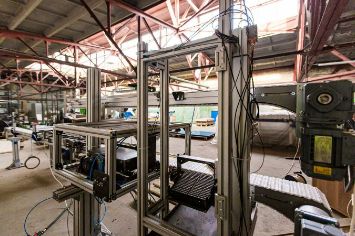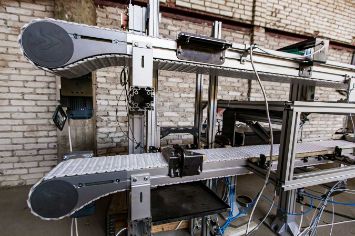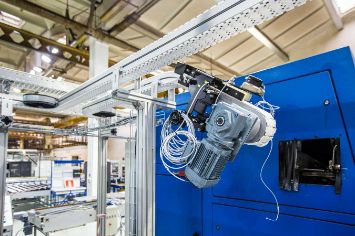 BELT CONVEYORS
This device consists of a canvas (closed tape) on which are placed parts, semi-finished products, products and equipped with a tractor. These conveyors are designed for continuous and accurate operation of equipment in the production plant.

The belt is driven by friction between it and the drive drum, rests along its entire length on stationary roller bearings.

Belt conveyors by design are divided into downhole, dump, transmission and stationary main. They are an integral part of chain excavators, dump dumpers, transport and dump bridges, reloaders.

AUTOMATION SYSTEMS
The main elements of the system are:
- control devices;
- process visualization devices;
- executive mechanisms;
- information collection devices;
- means of information transmission;
- protection devices;
- fasteners.
We develop, program, install and upgrade automatic systems of various types of complexity from simple (control of one mechanism) to complex (which combine different areas of activity and work without operator intervention). A feature of our systems is reliability and ease of maintenance.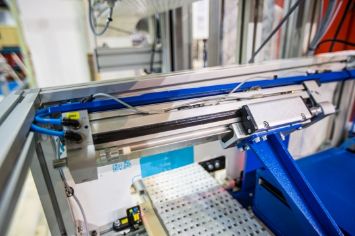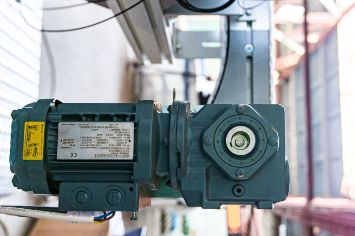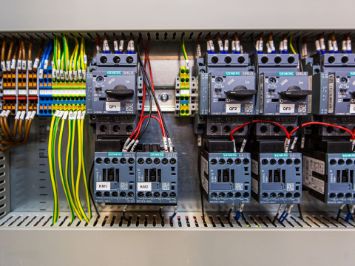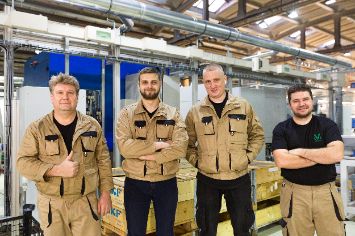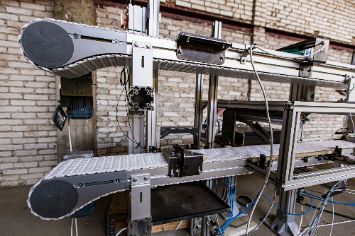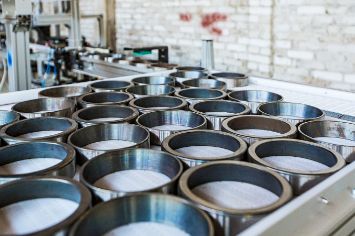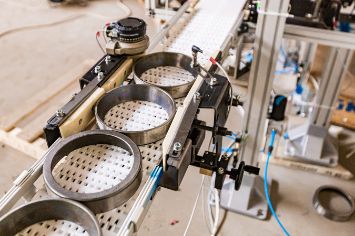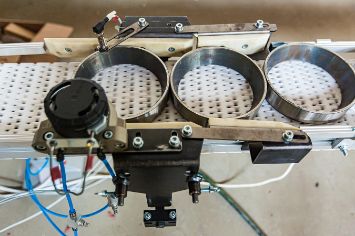 ACCUMULATION TABLES
Any manufacturing company can't function without a storage table. Its purpose is the accumulation of parts, containers, products, packaging before assembly, packaging, or for further transportation between lines or shops.

The basis of such a table is mostly a solid metal frame, a storage disk table. An important feature of this table is the ability to adjust to the needs of the production line.

The accumulative function of the table is to store surplus parts, semi-finished products, products on storage tables without stopping the work of the entire line. By setting up the line correctly, it is possible to synchronize equipment with different production line performance.